We use a range of premium hardwoods and softwoods such as oak to manufacture bespoke exterior doors for your home.
Are you looking for beautiful bespoke external doors for your property? Whether you are an individual looking for external doors for your home (house, cottage, bungalow, estate, mansion) or a business (tradesperson) looking to supply and fit external doors for a property, we can help.
Our joinery manufactures a wide range of standard and bespoke exterior doors suitable for porches, backdoors to the garden, patio doors, French doors, doors into orangeries and/or conservatories and more.
A Bespoke Door Sets The Tone For The Rest of Your Home to Shine
External doors are visitors' first point of contact with your home. They provide security, insulation and protection from the weather. But, an external door is so much more than a practical feature. It sets the tone of a property and lets people know what they can expect. For example, a quaint cottage will often have an equally quaint door – because contemporary doors wouldn't look right.
Whether it's a front or back door, you need to find the right balance between aesthetic appeal and functionality. This is where Country Hardwood comes in.
We're not a 'cheap' company, because quality matters to us. However, we do promise you won't find better prices anywhere else. Each of our external bespoke doors is made with the highest quality materials and finished to an excellent standard.
N. Hayes
We bought an Orangery from Orangeries UK last month and we're very happy, they provided excellent service from start to finish. Would definitely recommend.
- Posted 5 years ago
Alan Monk
Contacted Orangeries UK as I had a few issues with my orangery, (supplied by them but fitted by a company that has since ceased trading). Cannot praise the company highly enough. They were very quick to help us out even though it was close to Christmas and the guys that did the work were very polite and professional. Thanks, Alan Monk
- Posted 5 years ago
Anonymous
Orangeries UK provided a fantastic service for our new orangery build that we wanted finished before Christmas. The team were so friendly & we were very pleased with every aspect from design to build. They understood our requirements & got the job done in a great time & to every detail we wanted.
- Posted 5 years ago
Daniel Laxton
We ordered a timber Orangery back in April this year, the lead time was short, they delivered a high quality product. Very happy with the whole process, the Orangery is absolutely stunning.
- Posted 5 years ago

We Offer a Selection of External Door Styles
Your external door must provide two things; functionality and aesthetic appeal. Unfortunately, many homes come with cheap, plastic-looking doors that might be practical but lack any unique design features.
At Country Hardwood, we provide stunning external doors for every type of home. Whether you're looking for something rustic and traditional or want a modern design that turns your home into an eye-catching masterpiece, you'll find everything you need here.
Sliding Bifold Doors
Ideal for serving as a transitional point, sliding bifold doors are the perfect way to merge your conservatory and garden into one exciting, entertaining space. The doors slide open, so you can quickly expand your area during the summer but still enjoy the warmth of your orangery through the winter season.
Seamless Transition, Exquisite Design
Perhaps the best thing about our sliding bifold doors is they're bespoke to your requirements. We'll configure the design to ensure your door matches your windows and interior, coming in a range of wooden and dark tones.
If you're looking for an elegant transition from home to garden, you'll love our collection of sliding doors as they exude natural beauty and can make a massive difference to your property.
Specs
Sets go up to 3 metres high and 15 metres wide
1-metre wide door panel (maximum size)
RAL/BS colours (matching service available)
22mm glass units
Please click here for a complete list of specifications and to view our selection of sliding bifold doors.
Stormproof Doors
There are so many great things about living in the UK – but the weather isn't one of them. We get a lot of rain, which can wreak havoc on buildings. If you live in a severe weather area such as Scotland or Northern England, it's best to find a door with water-resistant features.
Our stormproof doors are built with style in mind and offer added security against the elements. Not only that, but they have multi-point locking systems that protect your home from intruders.
Made to Last
Each of our storm-resistant door options is made with ultra-fine hardwood, treated with weather-resistant paints. We don't skimp on the paints we use and prioritise durability. Your door is built to last.
Better still, you can configure the design of your door to suit the rest of your home. We can provide stunning doors for listed buildings, period homes, cottages, and new build properties with such an extensive selection.
Specs
3D door hinges – fully adjustable
Curved or Georgian bars
Fielded and Raised panels
Find your perfect door here.
Oak Bifold Doors
There's no doubt that external hardwood doors are unique. Wood is one of the most versatile materials around, and it can suit both traditional and modern properties. We use oak because it can fit seamlessly with your decor and enhance your property's exterior.
However, timber doors aren't all made equal, and if you're looking for back and front doors, you need to make sure you can source where the material comes from.
Our oak is 100% FSC certified and sourced from Europe, so you can rest assured that you'll get unsurpassable quality for a cost-effective price.
Bespoke External Door Options
Each oak door set comes in various sizes and configurations, so we're confident you can find the perfect match at Country Hardwood. We also offer dual colours, perfect if you want a seamless transition from interior to exterior.
Specs
100% FSC Oak
Up to 3 metres high and 15 metres wide
Laminated sections included if required
Are you ready to enhance your home? Please browse our selection of external oak doors here.
Aluminium Sliding Doors
If you're looking for a more expansive opening, our sliding aluminium doors won't disappoint you. They're full of style, won't break the bank and are more versatile than traditional timber.
We spent a lot of time researching to ensure we could provide a lightweight option that can offer a 90% opening, which is significantly more than French doors or standard options.
Designed to Perfection
Our aluminium doors feature gaskets and a unique gearing system to ensure it remains lightweight but offers a lot of stability. We aim to take style and sophistication to a new level with our aluminium door frames, and they'll work perfectly with any contemporary conservatory or orangery.
Specs
90% opening
Gearing system and gaskets
Lightweight
French Doors
There's something so simple yet incredibly sophisticated about French doors, so it's no surprise that they commonly feature as back doors in modern homes. All of our French door styles are designed with style in mind, and we'll make sure your selection makes the perfect statement.
We use multipoint locking systems for all of our external doors because they're the best way to give you peace of mind that your home will be safe no matter what.
Beautiful Timber Doors
Wood is a timeless material, so it's no surprise that timber is something people seek out for their homes despite evolving technologies. Our timber is sourced from Europe and is of the highest quality, so using it for your properties exterior will immediately elevate its aesthetic appeal.
Specs
Multi-point shoot bolt locking system
European timber
Maximum security
Are you looking for effortless elegance? Shop our range of French external doors here.
Gallery of External Doors
Below are some of our exterior doors manufactured by our joinery and supplied to customers.
Why Choose Country Hardwood?
At Country Hardwood, we believe that design should incorporate quality materials and a seamless finish. From simple designs that work perfectly for the minimalist theme to elaborate wooden styles to bring a period property back to life, we offer something for everyone.
Experts in Seamless Transitions
You'll notice our designs are fully configurable to fit in with the style of your home. We can design internal and external doors, windows and door furniture solutions to your specifications, which means you can retain the theme of your property and decor.
Double Glazing Options Available
We understand that energy efficiency is a top priority – which is why we offer double glazing with our windows and doors. If you have a period property, we can also provide slimline glazing options to improve your home's thermal efficiency.
Dedicated Team of Designers
Our designers are always available to offer advice and will go out of their way to give you the best selection of doors, bespoke to your requirements. Whether it's single doors or something more elaborate, we pride ourselves on our cost-effective solutions.
Just some of our door styles
This is only a small preview of the vast range of door styles that we offer. Please note our joinery specialises in making bespoke door styles, so please get in contact to discuss your door requirements.
Style 1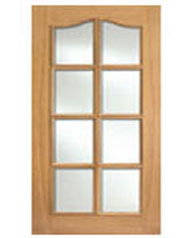 Style 2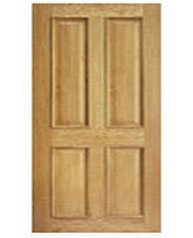 Style 3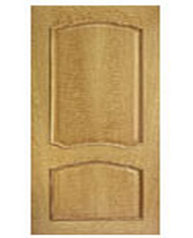 Style 4
Style 5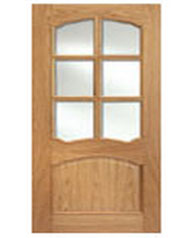 Style 6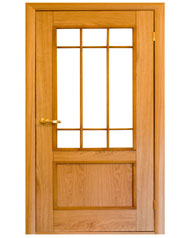 Style 7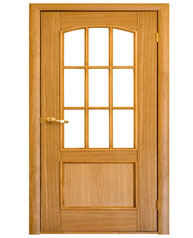 Style 8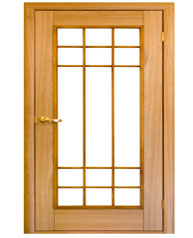 Style 9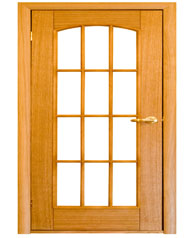 Style 10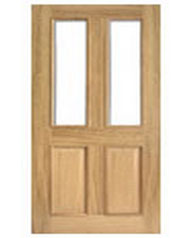 Style 11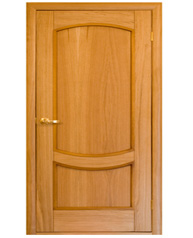 Style 12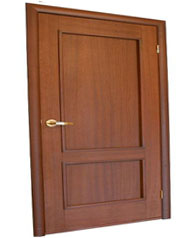 Style 13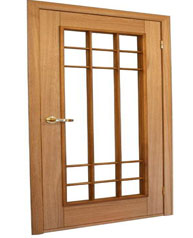 Style 14
Style 15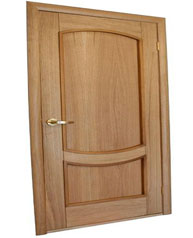 Style 16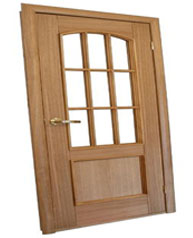 Style 17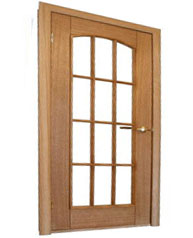 Style 18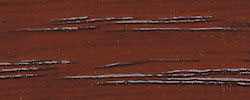 Oak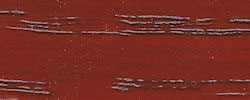 Mahogany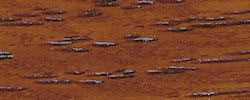 mid-oak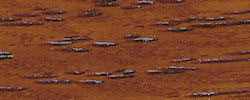 mid-oak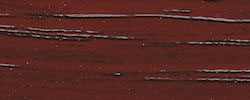 spanish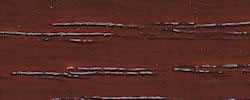 Walnut
Iroko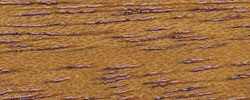 Iroko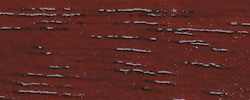 Spanish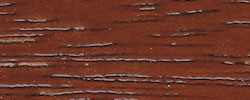 Oak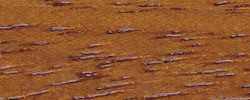 mid Oak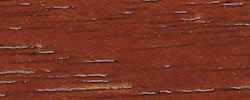 mid Oak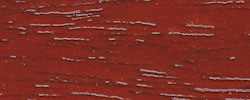 mahogany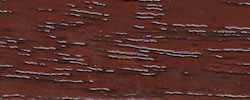 Walnut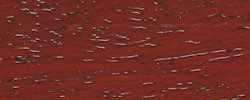 Mahogany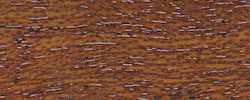 Iroko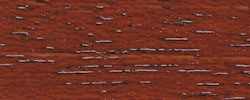 Mid Oak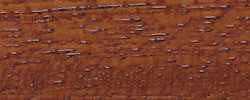 Mid Oak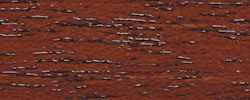 Oak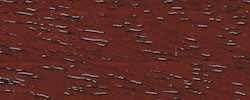 Spanish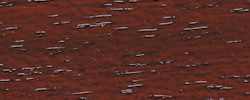 Walnut Autumn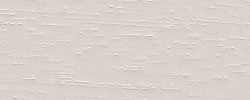 Ash Bristle Cadet Calm Ghost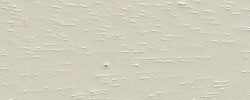 Grove Ivory Lawn lilly Marsh Milk Mist Moon Polar Powder Blue Porcelain Sandscript Slate Seashell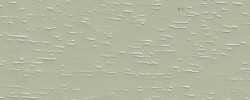 Sea Green

Chantilly

Charcoal

Contora

Digital
Everglade

Florielle

Mayflower

Minster

Oak

Pelerine

Tafetta

Warwick
Exterior Door Sizes and Prices
Please call us to discuss sizes and prices, we supply all standard and non-standard sizes, prices are available by quote. Please find a rough cost per size table below. * Based on a single door.


Range of External Door Sizes
Below are some of the "Standard" door sizes that we offer. We can make doors to any size specification (up to 3x x 12m).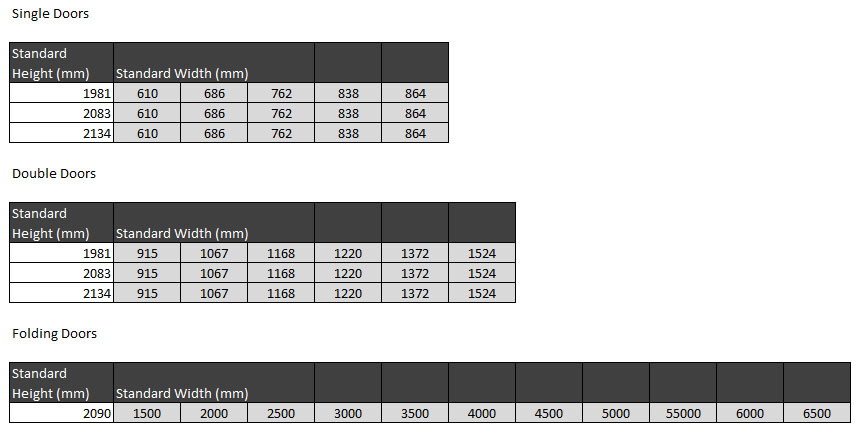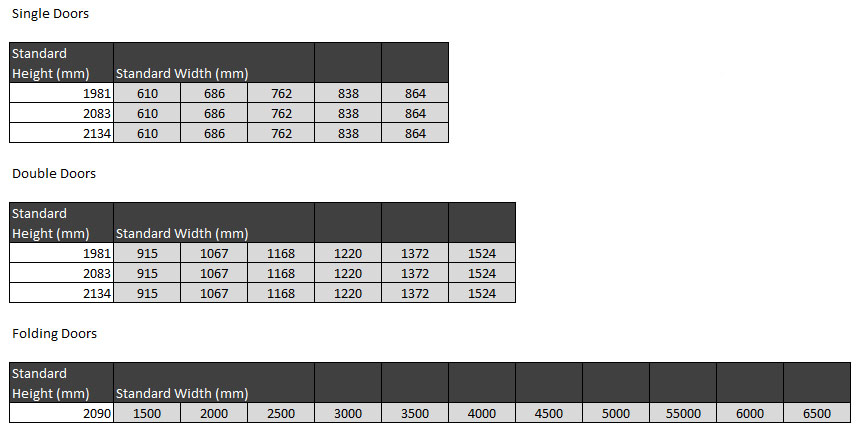 External Door Specifications
Our hardwood external doors are manufactured to high standards with specifications to match, generic specifications are below (specification relative to design).
Choice of hardwoods, softwoods and veneers
Multiple panel configuration from 2 panel onwards
Standard and made to measure sizes
Any RAL, BS colours available, other colours matched
Fully laminated hardwood used in all door styles
Manufactured in Sapele, Idigbo or Oak
Magnet catches for stacking
All pre-drilled holes and hinge locations pre-routed
Easy screw, fit system
Fully matching door gearing colours in brass, polished chrome or satin chrome
Thumb turn locking as standard, with lockable flush bolts
Externally lockable key
Multipoint deadbolt and hook locking to master doors (configuration dependant)
Good Acoustics, Effective Soundproofing (values depending on solid / hollow-core door type)
Good thermal resistance
28mm glass units
Blinds available in glass on request
Brochures
Download Gaskets Specification Brochure
Download Locking Systems Specification Brochure
Download Saint Gobain Glass Brochure
Download Pilkington Glass Brochure
Download Ironmongery Options Brochure
Trade External Doors
We supply this product to traders and:
Home Builders & Renovators
Interior Designers
Architects
Property Developers
Property Renovators
Installers
Commercial Businesses
Tradesmen
Our trade doors are suitable for both residential and commercial use. We ensure that our doors meet required BS EN standards and PAS standards. If you have a trade enquiry or would like to order this product in bulk, then please call us on 0843 886 7763 to discuss or fill out the call back form to the right.
Lead Time for External Doors
Our lead times vary depending on product specification and volume. We aim to have the shortest possible lead time from order to delivery. Call us for a free quotation/estimate.
Design, Manufacture and Delivery
All of our exterior doors are designed and manufactured in the UK using sustainably sourced wood. Once manufactured, the doors will be dispatched from our joinery and delivered shortly after. Products are all inspected thoroughly before being dispatched.
More about our External Doors
Are you looking for beautiful bespoke external doors for your property? Whether you are an individual looking for external doors for your home (house, cottage, bungalow, estate, mansion) or a business (tradesperson) looking to supply and fit outside doors for a property, we can help.
Our joinery manufactures a wide range of standard and bespoke outside doors suitable for porches, backdoors to the garden, patio doors, French doors, doors into orangeries and/or conservatories and more.
Our range of doors includes external hardwood doors, external softwood doors, external flush doors and external French & patio doors. We can also supply doors suitable for use in external property structures including garages.
The external doors made in our joinery embrace design, style, quality, security and thermal efficiency. Each door we make is made to the highest possible standards, using high-quality components designed to make your product safe, secure, efficient and aesthetically pleasing.
The Windows and Doors Joinery uses premium sustainable accredited hardwoods to manufacture doors that will add a beautiful touch to your property. Our exterior doors can be styled to match your properties appearance, theme and style.
Choose from modern, contemporary, traditional or historic styles to complement your property on the outside. Our external hardwood doors are popular as backdoors, garden, porch and patio doors, French doors (both single and double), split doors and stable doors.
Choose from a diverse colour palette or if you prefer, choose a wood stain (Oak, Sapele, Idigbo), or if you are replacing external doors and want to keep the same colour scheme you can use our colour matching service to match the colour exactly.
Choose from standard door sizes or bespoke door sizes, our joinery can supply doors to fit your exact specifications making DIY fitting a much easier job. Our doors can come as a complete external door set (frame, components) or as doors themselves.
Our external doors use multipoint locking systems, robust and rigid components to ensure security along with quality and design remains at the forefront of our products. Our products are engineered using a mix of expert CNC machining and expert craftsmanship to ensure that along with security, thermal efficiency is also covered.
The external hardwood door range covers doors that are a mix of solid panels with glass options, doors that are mainly glass panels (to let as much natural light into a property as possible) or solid doors which feature no glass panels.
If you wish to customise your external doors with patterns, curved woodwork, architectural features, window bars across glazed units and more you can provide us with artwork, drawings or a picture of a door style you would like and our design team will replicate and provide you with proof of concepts before manufacture.
Our external doors (front doors, back doors, patio doors, French doors, barn doors, stable doors, orangery doors and conservatory doors) come in all standard sizes and bespoke sizes:
Single Doors
610 mm x 1981mm, 686 mm x 1981mm, 762 mm x 1981mm, 838 mm x 1981mm, 864 mm x 2083mm, 915 mm x 2134mm
Double Doors
915 mm x 1981mm, 1067 mm x 1981mm, 1168 mm x 1981mm, 1220 mm x 1981mm, 1372 mm x 1981mm, 1524 mm x 1981mm
Bespoke Doors & Folding Bifold Doors
30000 mm x 1000 mm, 3000 mm x 12,000 mm
Our joinery can supply:
External timber doors
External oak doors
External cottage doors
External house doors
External bungalow doors
External manor doors
And many more….
Our style range also includes Elizabethan external doors, Victorian external doors and Tudor external doors.
If you are interested in our door products or would like a free quotation, please fill out our callback request form, or call us on 0843 886 7763.
Designing your External Doors
The doors of a home can make a huge difference to the overall impression of the building. Our timber external doors are truly modern in design, with multi-point locking for exceptional security. Even with dual weather seals to guard against drafts and water ingress, they can still be made in a variety of traditional styles to suit any home. We can incorporate flat, moulded or tongue-and-groove style panels in a number of different configurations including with small or large inset glazing panes, as well as swept heads, decorative glazing bars in grid or curved designs, stained, leaded or patterned glass and much more.


We can also manufacture the doors in a flush style, where the outside of the door finishes flush with the outside of the frame (on outward opening sets) or "stormproof" where the door overlaps the frame. Both of these styles can be made in single or double door configurations and can serve as front doors, back doors, utility doors etc. We can even manufacture glazed or panelled side screens again in a variety of configurations.
The framework of all of our timber external doors is solid hardwood, with the option of solid oak if desired. Critical components are "engineered timber" which means that it is still 100% solid timber, but rather than simply being a piece cut from a single timber board, it is constructed of three or more separate, thinner boards laminated together with special glue.
This forms a much more stable timber length which is very resistant to warping, twisting etc. which is important when it comes to the reliability and durability of the doors. Inset panels or glazing bars and beading are typically made from exterior-grade board material or timber composite.
When painted in a solid colour, these components are indistinguishable from solid timber except under very close inspection. Using these timber-derived materials is not a cost-saving measure, rather it is used to increase the lifespan of the doors since these materials are very resistant to rot and to other problems possible with timber such as warping and splitting. Alongside our solid colour range, we offer translucent stains which show off the natural beauty of the timber underneath.
If a translucent stain colour is specified, all components will be solid timber. We use the very best in modern, microporous paint and stain finishes which allows the timber to "breathe", letting moisture in and out as the ambient temperature and humidity changes through the seasons. This protection means that with proper maintenance, even these solid timber panels and beading should last for many years to come.
As for the choice of colours, we can paint your external doors in literally any colour. Whether you have a British Standard (BS), RAL, Dulux, Farrow and Ball or other paint manufacturer's reference, or just a small sample of the colour you'd like, such as a piece of paper or fabric, we can get you the perfect match for your home.
We can also offer a choice of different ironmongery colours including polished brass, polished chrome, satin chrome, gloss black or rustic black forged style as standard, with other colours and finishes available on request.
Ironmongery Options for Doors


We can provide a wide range of ironmongery options for your external doors. Choose from a range of door ironmongery in brass, polished chrome or satin chrome
From traditional to victorian, from modern to contemporary styles, you choose the handle style that fits your preference and we'll ensure your windows and doors come supplied.
Replicate External Doors
If you are looking to replicate an existing external door style then our joinery can help. If you are replicating an existing door which requires replacing then we'll ask for details/imagery. If you have found a style elsewhere that you would like to replicate, please provide us with details during your enquiry.
Some historic doors can (depending on age) be hard to find parts for, or may well be beyond economical repair, at which point, replica doors are ideal to replace with a 'like for like' style with new materials and parts.
Ordering and Delivery
Windows & Doors UK make ordering a straightforward process. Once you have chosen your window/door product and have agreed on the drawings/specifications and design the product will be scheduled for manufacture. Your products will be delivered by a scheduled date through recorded delivery.
Hardwood Exterior Doors
Because the Windows and Doors UK Joinery uses only premium sustainable accredited hardwoods to manufacture our external doors, you can be sure that you are purchasing a high-quality, ethical and sustainable product.
When buying an external hardwood door from our range, you will have the option of choosing the amount of glass you want to feature in your doors. Whether you want to let as much natural light into a property as possible, or would prefer solid hardwood doors without glass panels, the choice is yours!
Softwood Exterior Doors
The softwood doors from Windows Doors UK are of equal luxury to our hardwood doors and are slightly cheaper.
Our softwood doors may, however, require a bit more maintenance and are slightly less durable than hardwood options.
That said, pine doors are more hardwearing than PVC external doors, and have a nicer aesthetic.
Ultimately, softwood offers a great alternative to hardwood external doors for those on a slightly smaller budget.
External French, folding and patio doors
The external French and patio doors from Windows Doors UK are particularly suitable for the rear entrance into your property, providing a grand aesthetic and outdoorsy feel. Of course, if you are looking for a space saver then external folding doors are more suitable.
Our external French, folding and patio doors are available in hardwood, softwood and aluminium options.
Front Doors
At Windows Door UK, we supply front doors for a range of properties, from new build houses to standard semi-detached and detached homes, as well as bungalows, cottages, listed properties, manors, countryside manors, mansions and flats. The list is endless! Whatever your property type, you'll find a beautiful hardwood front door from Windows Doors UK.
Are You Ready to Find Your Dream External Doors?
If you'd like to know more about our bespoke external doors, please feel free to contact our friendly customer service team. We're always happy to talk you through our extensive range of products and can answer any questions.
But, if you're ready to shop, then you'll find everything you need on our online shop. Enhance your home with our stunning external doors today.
More Information
We use a range of premium hardwoods and softwoods to manufacture bespoke exterior doors, unique for your home.
Windows and Doors UK offer customers a wide range of external wooden doors, each designed and crafted in our UK based joinery to match your exact requirements. 
All of our beautifully crafted external wooden doors are made from sustainably sourced wood and manufactured in our very own joinery, based here in the UK. 
As a bespoke joinery, we don't mass produce external doors and sell them at fixed prices.  Instead, our external doors are created for our customers, and our pricing structure reflects our bespoke approach to each external door. 
Why invest in external doors
Are you looking for beautiful, bespoke external doors for your property? Whether you are an individual looking for external doors for your home – we offer external wooden doors that will suit any house, cottage, bungalow, estate, mansion. Or if you run a business (or if you're a tradesperson) looking to supply and fit external doors for a property, we can help.
Our UK joinery manufactures a wide range of standard and bespoke exterior doors suitable for porches, backdoors to the garden, patio doors, French doors, doors into orangeries and conservatories and so much more.
External wooden doors
New external wooden doors are a statement proudly stamped on the outside of your property. They demonstrate your commitment to ensuring your security and safety, creating a physical barrier between you and the outside world. As well as adding an aesthetically pleasing, stylish feature to your home, a bespoke external wooden door will extend a welcoming first impression to any visitor to your home.
Manufacturing external doors
At Windows and Doors UK, we have been manufacturing external wooden doors for over 10 years in our UK based joinery. All of our craftsmen are experts at what they do, up to speed with the latest regulations and techniques, and all of the external doors they create are designed to fit your custom requirements, and then some.
We understand that choosing an external door is a very personal choice, and so we are here to help guide you through the process, should you have any queries or questions. 
External door prices
There are so many variables that affect the price of each external door, such as the size of door, the style of door, the type of wood used and the number of doors required, so we offer a free quotation service.
Call us on 0843 886 7763 or fill out the contact form to get a free quotation. It's quick and easy and we'll get the prices to you based on your exact specifications and door requirements.
Please note we offer different prices and deals on door orders depending on the volume of doors ordered. 
Get in touch today to find out more.