Choosing between UPVC Windows and Timber Windows
In the past, timber windows have received a lot of negative reviews because, a decade ago, were of a much lower quality than modern timber windows, that are now treated in order to be weather-resistant and far less likely to rot.
At Windows and Doors UK we treat all of our hardwood and timber windows for the upmost durability and highest-quality.
Nowadays then, timber windows are more likely to last longer than UPVC windows, and although more expensive, are usually guaranteed for around 30 years.
At Windows and Doors UK, we do not offer UPVC windows, favouring timber and hardwood windows for their quality, durability and appearance.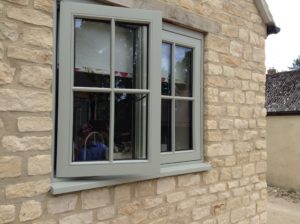 Here are some things you might like to consider when choosing between UPVC windows and timber windows:
Cost
UPVC windows tend to be cheaper initially than timber and hardwood options, yet only have a 10-year warranty, compared to the 30-year warranty offered by timber windows.
Therefore, although when browsing for your windows you may find that timber windows are almost double the price of UPVC windows, high-quality timber and hardwood windows can undoubtedly add value to your property and are a great investment for the future.
The timber windows from Windows and Doors UK range in price from £350 to £750, depending on the height and width required. We also offer unique hardwood and timber windows for bespoke requirements.
Appearance
While timber windows offer an effortless, elegant and traditional appearance that suits both modern and period properties, UPVC windows will need to be adapted to fit in with more traditional properties and country-style homes.
Maintenance
Timber windows are naturally stronger than UPVC windows and, unsurprisingly, require less maintenance. Although both UPVC and timber windows are both fairly easy to maintain, timber windows do not need repairing as much as UPVC windows.
In addition, UPVC can eventually lose its quality finish, affecting both the appearance and performance of the window. Treated timber window, however, like the windows from Windows and Doors UK will simply need a coat of paint after the first ten years, and then another coat of paint will be required every seven years after that.
The Environment
UPVC windows are made partly from oil (which is a polluting source) and, because they often need replacing, UPVC creates a lot of waste material. In addition, minimal UPVC is recycled.
Windows and Doors UK offer a more environmentally-friendly option of window for your home. We use sustainable (Forest Stewardship Council) certified wood and eco-friendly micro-porous spray paint systems to ensure our timber windows are sustainable and friendly to the environment.
Our products also help to improve energy efficiency in the property, thanks to the quality of manufacturing process.
Do you want to find out more about our timber and hardwood windows?