Elegant and traditional, wooden sash windows in timber and oak are a beautiful addition to any property, often found on historic buildings, traditional properties and some country estates.
We design & manufacture, beautiful, bespoke wooden sash windows in a wide array of styles, designs, and configurations. Bring a timeless look and feel to your property with a set of beautiful wooden Sash Windows.
A timeless classic for properties of all types. Typically associated with classic & older style properties, wooden sash windows are composed of one or more vertically sliding sashes that are made of solid hardwood.
Modern sash windows can be used on almost every property type. Even modern properties can adopt sliding sash windows with the right styling. Here at the Windows & Doors UK joinery, each set of wooden sash windows is manufactured using a combination of traditional craftsmanship & modern CNC machining techniques to create a premium product with meticulous detail.
Customise your sliding sash windows in every which way from bespoke ironmongery to a wide range of neutral & pastel colours as well as a range of wood stains.
N. Hayes
We bought an Orangery from Orangeries UK last month and we're very happy, they provided excellent service from start to finish. Would definitely recommend.
- Posted 5 years ago
Alan Monk
Contacted Orangeries UK as I had a few issues with my orangery, (supplied by them but fitted by a company that has since ceased trading). Cannot praise the company highly enough. They were very quick to help us out even though it was close to Christmas and the guys that did the work were very polite and professional. Thanks, Alan Monk
- Posted 5 years ago
Anonymous
Orangeries UK provided a fantastic service for our new orangery build that we wanted finished before Christmas. The team were so friendly & we were very pleased with every aspect from design to build. They understood our requirements & got the job done in a great time & to every detail we wanted.
- Posted 5 years ago
Daniel Laxton
We ordered a timber Orangery back in April this year, the lead time was short, they delivered a high quality product. Very happy with the whole process, the Orangery is absolutely stunning.
- Posted 5 years ago

Sash Window Gallery
Browse our range of client sliding sash windows photos.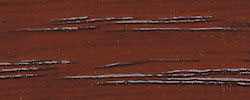 Oak
Iroko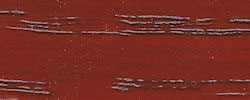 Mahogany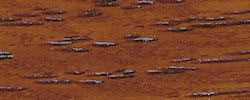 mid-oak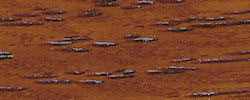 mid-oak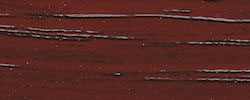 spanish-mahogany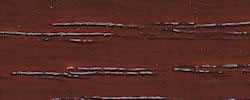 walnut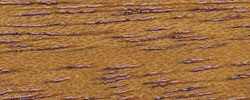 Iroko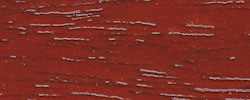 mahogany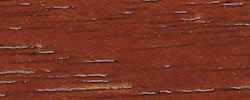 mid Oak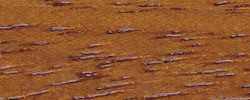 mid Oak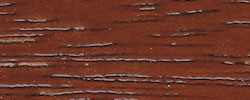 Oak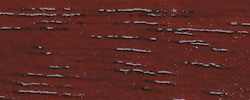 Spanish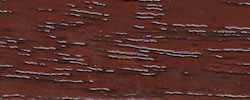 Walnut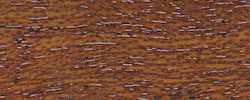 Iroko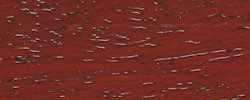 Mahogany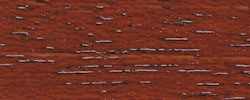 Mid Oak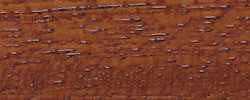 Mid Oak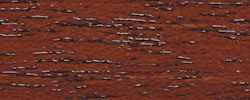 Oak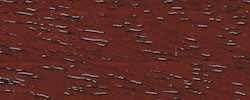 Spanish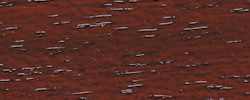 Walnut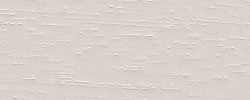 Ash Autumn Bristle Cadet Calm Ghost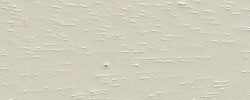 Grove Ivory Lawn lilly Marsh Milk Mist Moon Polar Porcelain Powder Blue Sandscript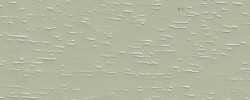 Sea Green Seashell Slate

Chantilly

Charcoal

Contora

Digital
Everglade

Florielle

Mayflower

Minster

Oak

Pelerine

Tafetta

Warwick
Sash Window Prices & Sizes
Due to the diverse nature of sash window styles and sizes, we do not quote specific prices. If you would like a quote please contact us with your sash window size, style and customisation requirements for a quick quote. Please fill out our website enquiry form or give us a call.
Specifications
Our sash windows are manufactured to high standards with specifications to match, generic specifications are below
(specification relative to design).
Large sizes available – frames over 1215mm wide available up to 2400mm high, and frames 1215mm or smaller available up to 3000mm high
Discreet, hidden trickle ventilators available
Curved and angled-head frames available
Balances are hidden within channels in the sides of frames
High-quality polypropylene brush seals with integral centre fin for enhanced weatherproofing
The option of tilting sashes for ease of cleaning from the inside (some restrictions on min/max size of sash apply)
Traditional staff mould detail to the inside of the frame
Range of sash lift and handle styles
High-quality double-sprung balances tested to at least 20,000 cycles
Choice of gear colours and styles
Angel Ventlock™ child restrictor devices available for safety
Decorative sash horns available in several different styles
The option of enhanced security ("strong & secure design") gear
"Night vent" locking option available – allows locking of the sashes in a slightly open position for nighttime ventilation without security worries
Extended sill options available in several sizes to suit different installation details
"Egress" system available, to achieve fire escape regulation-compliant openings with smaller windows
Brochures
Download Gaskets Specification Brochure
Download Locking Systems Specification Brochure
Download Saint Gobain Glass Brochure
Download Pilkington Glass Brochure
Download Ironmongery Options Brochure
Trade Sash Windows
We offer trade supply for sash windows. We typically supply trade products to:
Architects
Property Developers
Property Renovators
Installers
Commercial Businesses
Tradesmen
If you have a trade window enquiry or would like to order this product in bulk then please call us on 0843 886 7763 to discuss or fill out the call back form to the right.
Wooden Sash Window Design, Manufacture & Delivery
Simply stunning, timeless & classic designs brought to life. We turn a concept into creation using established craftsman & modern CNC engineering in combination with premium, sustainable resources. Each Sash Window is bespoke, undergoing extensive manufacture & quality control checks.
Whether you have a design or not, our Windows & Doors joinery can design and produce exceptional windows for your property, project or procurement needs.
We've been in the industry for a long time, we know how to design, manufacture and supply the perfect windows for almost any purpose. Quality is paramount, each product is engineered on the back of rigorous testing.
From small sliding sash windows to large wooden windows, we are equipped to manufacture sash windows over 1215mm wide & over 3000mm in height. Each window is offered with discreet/hidden trickle ventilators, curved or angle-head frames, hidden balancers, high-quality polypropylene brush seals, optional tilting sashes, a wide variety of sash lift & handle styles, strong & secure design gear & lots more.
We can also provide various glass units for a sash window including single, double or triple glazed standard units with customisable glass and window bar options.
Buy your sash windows from us direct. Lead times vary depending on the time of year and project/product requirements, volume etc. Typical lead times vary from 4-6 weeks. If you have an urgent requirement please call us to discuss.
More about our Sash Windows
Despite their traditional design, sliding sash windows are still the most effective way to naturally ventilate your home. Opening both the top and bottom sashes gives two separate openings at the top and bottom of the window, allowing hot air to escape at the top while drawing cooler outside air in at the bottom of the frame.
Our timber & wooden sliding sash windows are truly modern in terms of their construction and available features, but still, retain the charm and character of traditional Victorian windows. All hardwood windows manufactured in our joinery on a computerised machine for incredible accuracy and sustainable repeatability.
The sophistication of our design and machining systems also allows us to account for a wide range of different features and designs. All of our frames and sashes are made entirely from hardwood, which makes them incredibly durable and results in a wonderfully smooth finish when painted or stained.
Our frames also incorporate 28mm double-glazed units as standard for exceptional thermal characteristics, leading to long-term savings on your energy bills. Optionally, we can add all kinds of features such as sashes which tilt inwards for ease of cleaning on the 1st floor and above, enhanced security locking, decorative Georgian glazing bars in curved and straight designs, thinner glass units to better match existing windows or for listed properties, arched heads and more.
The efficiency of our workshop systems allows us to offer our windows at competitive prices whilst retaining premium quality, especially when you consider the whole life cost.
UPVC frames are typically replaced every 30-40 years, whereas properly maintained wooden windows can last 60 years or longer. Sash windows are also significantly better for the environment than frames made from other materials. UPVC and Aluminium both come from mining, which can be environmentally damaging in itself, and then further processing is required from the raw materials which use lots of energy, releasing CO2 into the environment. When you install sash windows, they act as a "Carbon Sink", since the trees absorb CO2 as they grow, and this carbon is then locked away in the timber for the life of the window frames.
Another great feature of our sash windows is that the weight of the sashes is counterbalanced by double-sprung balances concealed within the frame, giving around 75% mechanical assistance. This means that the most you'll ever have to lift when opening the sashes are around one-quarter of the full weight. This is an advantage over some of our competitors who only offer balances with 25% mechanical assistance. This is one of the things which allows us to use energy-efficient double glazing which makes the frames heavier. The balances we use have also been tested to over 20,000 cycles of use, which equates to over 50 years of once-a-day use.
Our sash windows can also be fitted as part of an orangery, conservatory or garden room. This can be a fantastic way of extending your property while keeping a traditional, classic aesthetic. Why not take a look at our gallery for some more inspiration, or contact us if you already know what you want and are looking for a quotation.
If you are interested in our window products or would like a free quotation, please fill out our callback request form, or call us on 0843 886 7763.
Our Designers
Windows & Doors UK have experienced designers who can help you with the design and style aspects of your sash windows. From frame style to woodwork, from ironmongery options through to installation our designers can assist.
CAD drawings are produced outlining the windows dimensions, design and functionality aspects.
Ironmongery Options


Decorative ironmongery for Windows can play an important part in the overall look of new timber windows and doors. We source and provide a range of ironmongery options for windows and doors that complements the overall look and feel of the product.
From traditional to victorian, from modern to contemporary styles, you choose the handle style that fits your preference and we'll ensure your windows and doors come supplied.
Replica Windows
If you are looking to replicate an existing window style for your new sash windows then please give us a call on 0843 886 7763 to discuss your replica window requirements.
Some historic windows can (depending on age) be hard to find parts for, or maybe beyond economical repair, at which point, replica windows are ideal to replace with a like for like style with new materials and parts.
Windows & Doors UK make ordering a straightforward process. Once you have chosen your window/door product and have agreed to the drawings/specifications and design the product will be scheduled for manufacture. Your products will be delivered by a scheduled date through recorded delivery.
Sash windows have been around a long time and are sometimes referred to as hung sash windows. They are manufactured in a way that allows movable panels to slide under one another thanks to the separation by narrow muntins. This type of window typically comes in a vertical or horizontal sliding configuration which is sometimes known as a "Yorkshire Light". The history of the sash window dates back to the 16th century where surviving examples at Ham House can still be seen.
It is not uncommon to find this type of window in victorian and Georgian style homes which, when built used this type of window as standard. This type of window was often manufactured in sizes exceeding 1.2 meters in width and 1 meter in height, older examples were often in a rectangular configuration with window heights up to 2m.
The operation of the window relies on a counter-weight between the glazed panel (the weight is hidden within the window frame. The sash weight is connected to the window via a chain or string cord that runs over a pulley allowing the weight to assist with the incline and decline of the window. Modern versions of this window use spring balances which are also concealed and tend to be more hardwearing.
Materials used for frame construction include timber, oak or pine. Traditional sash windows were single glazed and had to overlay glazing bars (muntins). Modern versions are generally double glazed to improve thermal efficiency and to improve noise resistance. Double glazed versions have glazing bars overlayed on the outside of the glazing to give the appearance of multiple window units when really the glass pane is a single unit. Many traditional properties, old cottages and manor houses still favour single glazed options to maintain the appearance and property theme.
Thanks to modern wood treatment and enhanced manufacturing, old problems that plagued sash windows are history. Old versions of this Window type suffered from rot, water absorption, swelling and distortion of the frame leading to all sorts of problems including rattling windows, poor thermal efficiency and difficulty in opening and closing the window. New manufacturing techniques and wood treatment allow for much better weather resistance, rot and mould resistance which in turn prevents the window frames absorbing water, swelling and frame damage.
If you would like to know more why not contact our Sash Window Workshop, we can also advise on single, double and triple glazed windows.
The History of Sash Windows
Other Window Ranges
Below is our top-level window range, custom windows are also available, call us to discuss.