Our joinery makes premium Oak Windows, frames, sills & more from high quality Oak hardwoods.
Our joinery makes beautiful hardwood oak windows using the finest Oak wood available from sustainable accredited sources. Each oak window can be made to measure for any window replacement project.
All of our products are very high quality, but our oak windows stand alone as the ultimate in luxury and class. Oak windows have a grain structure and colour which can never be truly matched by other timbers.
Every Oak Window we manufacture combines exceptional quality with durability whilst minimising our ecological footprint. We source the finest Oak Hardwood from responsible sources.
Get a quote, fast product turn-around & short lead times, nationwide delivery, 5+ year product guarantee, Proudly manufactured in the UK.
N. Hayes
We bought an Orangery from Orangeries UK last month and we're very happy, they provided excellent service from start to finish. Would definitely recommend.
- Posted 5 years ago
Alan Monk
Contacted Orangeries UK as I had a few issues with my orangery, (supplied by them but fitted by a company that has since ceased trading). Cannot praise the company highly enough. They were very quick to help us out even though it was close to Christmas and the guys that did the work were very polite and professional. Thanks, Alan Monk
- Posted 5 years ago
Anonymous
Orangeries UK provided a fantastic service for our new orangery build that we wanted finished before Christmas. The team were so friendly & we were very pleased with every aspect from design to build. They understood our requirements & got the job done in a great time & to every detail we wanted.
- Posted 5 years ago
Daniel Laxton
We ordered a timber Orangery back in April this year, the lead time was short, they delivered a high quality product. Very happy with the whole process, the Orangery is absolutely stunning.
- Posted 5 years ago

Examples of our Bespoke Oak Windows (Client Window Gallery)
Glean some inspiration from our oak window range. Here are some examples of Oak Windows, Boards & Frames we've supplied for clients. Our range includes traditional oak windows, modern oak windows & quintessential style for period properties.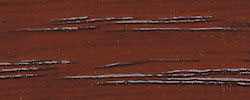 Oak
Iroko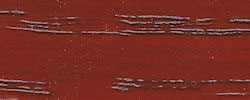 Mahogany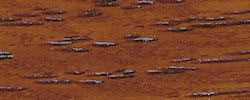 mid-oak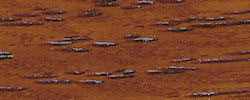 mid-oak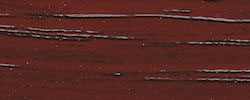 spanish-mahogany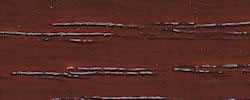 walnut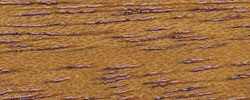 Iroko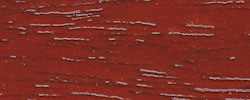 mahogany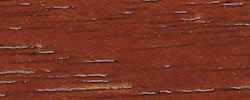 mid Oak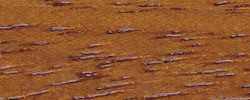 mid Oak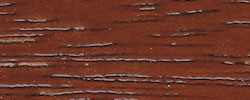 Oak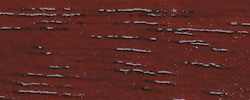 Spanish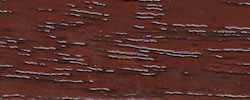 Walnut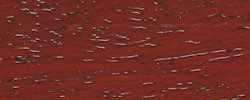 Mahogany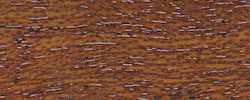 Iroko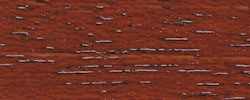 Mid Oak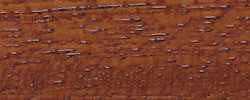 Mid Oak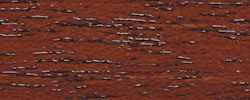 Oak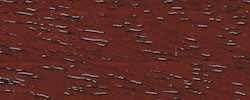 Spanish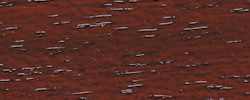 Walnut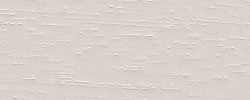 Ash Autumn Ivory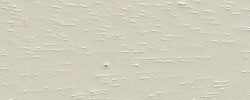 Grove Ghost Calm Cadet Bristle Lawn lilly Marsh Milk Mist Moon Polar Porcelain Powder Blue Sandscript Slate Seashell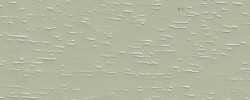 Sea Green

Chantilly
Everglade

Digital

Contora

Charcoal

Florielle

Mayflower

Minster

Oak

Pelerine

Tafetta

Warwick
Oak Window Prices & Sizes
Please call us to discuss sizes and prices, we supply all standard and non-standard sizes, prices are available by quote. Please find a rough cost per size table below. * Based on a single window
Price on application.
Specifications
Our Oak windows are manufactured to high standards with specifications to match, generic specifications are below (specification relative to design).
Standard and Made to Measure Sizes for Oak Windows & Frames
Single, Double and Triple Glazing
Oak Window Bar Design Options
Espag Locking Window Gear
Finished products in white or other colours
Traditional or Contemporary Ironmongery Features
Full Instructions for Self Assembly and Installation
Twin gasket system for weatherproofing
Increased ventilation with lockable mechanisms on Open windows
Flush window systems available
Fully tested and approved gaskets and seals
Glass is toughened
Exceptional thermal performance (minimal heat loss)
Strong security performance (thanks to effective locking mechanisms)
Weather performance (durability against weathering, heat loss, UV damage)
Exceptional Acoustic Performance
Brochures
Download Gaskets Specification Brochure
Download Locking Systems Specification Brochure
Download Saint Gobain Glass Brochure
Download Pilkington Glass Brochure
Download Ironmongery Options Brochure
We supply this product to traders and:
Architects
Property Developers
Property Renovators
Installers
Commercial Businesses
Tradesmen
If you have a trade enquiry or would like to order this product in bulk then please call us on 0843 886 7763 to discuss or fill out the call back form to the right.
Lead Time
Our lead times vary depending on product specification and volume. We aim to have the shortest possible lead time from order to delivery, call us for a free quotation/estimate.
Oak Window CAD Drawings
There are no CAD Drawings available for Download, please contact to request drawings.
Design, Manufacture and Delivery
Our Oak Windows are designed and manufactured in the UK using sustainably sourced wood. Once manufacture has been completed the item will be sent and delivered shortly after. Products are all inspected thoroughly before being dispatched. 50+ years of combined experience can be realised in the exceptional quality of our oak windows. Every window combines precision engineering with classic craftsmanship to form windows that not only offer a delightful look & feel but also unmatchable durability.
More about our Oak Windows
Oak timber has been prized for its appealing grain and its high durability for at least 1000 years – oak planks were commonly used in the construction of high-status Viking longships in the 9th and 10th centuries. Nowadays oak is still much desired, but you're much more likely to see oak timber used to make high-quality furniture, flooring and internal joinery such as kitchens and staircases, and external joinery like doors and windows. In our oak windows, we use only the best sustainable European Oak timber which has a beautiful grain structure and colour. Oak windows can be especially suited to farmhouses and other rustic-styled buildings as these are often what would have been fitted when homes like this were originally built.
Our Designers
Windows & Doors UK have experienced designers who can help you with the design and style aspects of your Oak windows. From frame style to woodwork, from ironmongery options through to installation our designers can assist.
CAD drawings are produced outlining the windows dimensions, design and functionality aspects.
Ironmongery Options


Decorative ironmongery for Windows can play an important part in the overall look of new timber windows and doors. We source and provide a range of ironmongery options for windows and doors that complements the overall look and feel of the product.
From traditional to victorian, from modern to contemporary styles, you choose the handle style that fits your preference and we'll ensure your windows and doors come supplied.
Replicate Windows
If you are looking to replicate an existing window style for your new hardwood windows then please give us a call on 0843 886 7763 to discuss your replica window requirements.
Some historic windows can (depending on age) be hard to find parts for, or may well be beyond economical repair, at which point, replica windows are ideal to replace with a like for like style with new materials and parts.
Ordering
Windows & Doors UK make ordering a straightforward process. Once you have chosen your window/door product and have agreed to the drawings/specifications and design the product will be scheduled for manufacture. Your products will be delivered by a scheduled date through recorded delivery.
Our Oak Window Range Includes:
Other Window Ranges
Below is our top-level window range, custom windows are also available, call us to discuss.
Styling, Hardware & Security
The traditional styling and warm colours of our stained oak windows will make your living space more homely and welcoming, however, unlike traditional oak windows, our frames have all of the features you would expect from a modern window.
We use the latest in locking hardware for exceptional security, dual weather seals, and highly efficient double or even triple-glazed units which conserve heat and energy for comfort and economy. This means that whether it's a new-build installation or replacement windows for an existing property, our oak windows will add a touch of elegance and quality to your home. Oak has a timeless appeal which means that with proper maintenance, your windows should continue to be in fashion and last for decades.
The modern hardware we use combined with our versatile manufacturing techniques means that we can produce both very large and very small opening casements, and even oak sliding sash or bi-folding windows. Whatever the frame type, all of our oak windows are of 100% solid oak construction so you can be assured of their quality and durability.
Our oak windows can also be incorporated into bay windows, orangeries and conservatories of all shapes and sizes, which is something else that we specialise in. We supply our oak windows across the whole of the UK, including Scotland, Northern Ireland and the Channel Islands.
All of our products are very high quality, but our oak windows stand alone as the ultimate in luxury and class. Oak windows have a grain structure and colour which can never be truly matched by other timbers.
Oak does carry a premium in cost over the other timbers we use, and a good alternative timber where budget is a consideration is idigbo.
Idigbo is a tropical hardwood which is naturally more yellow in colour than oak, and the grain pattern and features will not match oak with a close inspection; however, with the right stain colouring, Idigbo can be made to be a very similar colour to oak, so much so that it looks perfectly natural to have for example an idigbo window fitted directly into large oak structural beams on a building.
If you are interested in our window products or would like a free quotation, please fill out our callback request form, or call us on 0843 886 7763.