With extensive experience in designing & manufacturing premium quality sash windows - you can expect nothing but the finest, durable, high-quality windows delivered directly to your door.
Our joinery makes box sash windows using fine timbers in a variety of colours and stains and to bespoke sizes.
Box sash windows are sometimes also called "Hung Sash" windows or "Sash and Case" windows. All of these names essentially refer to the same thing, i.e. a window with one or more sliding panels or "sashes" which each hold a pane of glass.
Typically each frame contains two sashes which both slide vertically so that you can have an opening at the top or bottom of the frame or both if desired. This is actually one of the most effective ways of ventilating a room since the top opening allows warm air to escape, and the bottom opening allows cooler air to be drawn in from outside, creating an efficient airflow current.
We design your Box Sash Windows to fit your exact size & style specifications, we manufacture and supply to the whole of the UK with fast delivery & a product guaranteed to last.  The process is simple, simply contact us with your requirements, we'll quote you, if you proceed you'll be guided through our established process of design, approval, manufacture & delivery (with optional install services available).
Timber box sash & oak box sash window prices vary.
Box Sash Windows Security Testing is Complete with Wrap Round Locking (PAS24 Security). 10 Year Product Guarantee (Installed), 5 Years for Trade. We use our own designed door system (not generic off the shelf systems), we use kiln-dried sapele for stability & product durability.
N. Hayes
We bought an Orangery from Orangeries UK last month and we're very happy, they provided excellent service from start to finish. Would definitely recommend.
- Posted 5 years ago
Alan Monk
Contacted Orangeries UK as I had a few issues with my orangery, (supplied by them but fitted by a company that has since ceased trading). Cannot praise the company highly enough. They were very quick to help us out even though it was close to Christmas and the guys that did the work were very polite and professional. Thanks, Alan Monk
- Posted 5 years ago
Anonymous
Orangeries UK provided a fantastic service for our new orangery build that we wanted finished before Christmas. The team were so friendly & we were very pleased with every aspect from design to build. They understood our requirements & got the job done in a great time & to every detail we wanted.
- Posted 5 years ago
Daniel Laxton
We ordered a timber Orangery back in April this year, the lead time was short, they delivered a high quality product. Very happy with the whole process, the Orangery is absolutely stunning.
- Posted 5 years ago

Some of our Windows (Different styles / colours of Box Sash Windows)
Below are just some of our box sash window products, visit the gallery to see the full range. The quality of our windows is reflected in our excellent reviews profile and established client portfolio.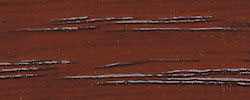 Oak
Iroko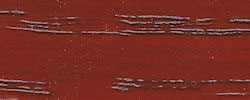 Mahogany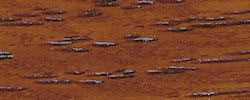 Mid Oak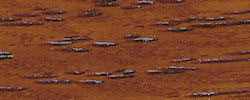 Mid Oak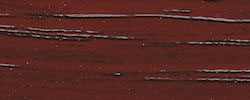 Spanish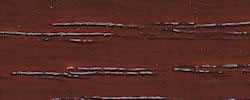 Walnut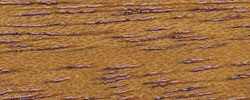 Iroko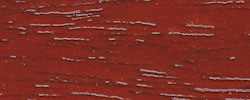 Mahogany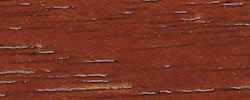 Mid Oak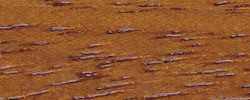 Mid Oak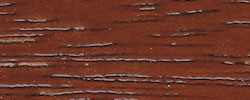 Oak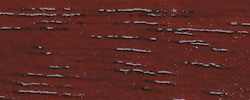 Spanish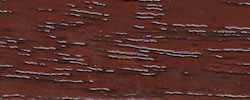 Walnut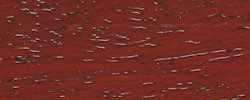 Mahogany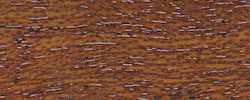 Iroko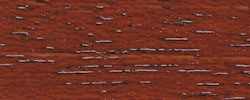 Mid Oak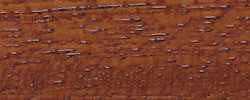 Oak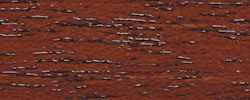 Spanish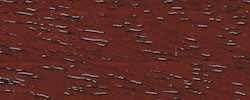 Walnut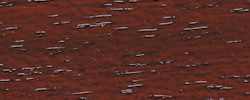 Mid Oak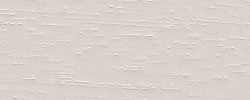 Ash Autumn Ivory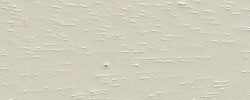 Grove Ghost Calm Cadet Bristle Lawn lilly Marsh Milk Mist sandscript Powder Blue Porcelain Polar Moon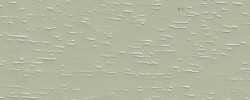 Sea Green Seashell Slate

Chantilly
Everglade

Digital

Contora

Charcoal

Florielle

Mayflower

Minster

Oak

Pelerine

Tafetta

Warwick
Box Sash Window Prices & Sizes
Please call us to discuss sizes and prices. We supply all standard and non-standard sizes, prices are available by quote. Please find a rough cost per size table below. * Based on a single window

Specifications
Our Box Sash windows are manufactured to high standards with specifications to match, generic specifications are below (specification relative to design).
Standard and made to measure sizes
Single, double and triple glazing
Bar design options
Engineered using laminated timbers which increase product durability, lifespan and reduces maintenance
Espag locking window gear
Height up to 3 meters
Finished products in white or other colours
Traditional or contemporary ironmongery features
Full instructions for self-assembly and installation
Twin gasket system for weatherproofing
Increased ventilation with lockable mechanisms on open windows
Flush window systems available
Fully tested and approved gaskets and seals
Glass is toughened
Good thermal performance (minimal heat loss)
Good security performance (thanks to effective locking mechanisms)
Good weather performance (durability against weathering, heat loss, UV damage)
Good acoustic performance
Brochures
Download Gaskets Specification Brochure
Download Locking Systems Specification Brochure
Download Saint Gobain Glass Brochure
Download Pilkington Glass Brochure
Download Ironmongery Options Brochure
Trade Box Sash Windows
We supply this product to traders and:
Architects
Property Developers
Property Renovators
Installers
Commercial Businesses
Tradesmen
If you have a trade enquiry or would like to order this product in bulk then please call us on 0843 886 7763 to discuss or fill out the call back form to the right.
Lead Time
Our lead times vary depending on product specification and volume. We aim to have the shortest possible lead time from order to delivery, call us for a free quotation/estimate.
Box Sash Window CAD Drawings
There are no CAD Drawings available for Download, please contact to request drawings.
Design, Manufacture and Delivery
All of our box sash windows are designed and manufactured in the UK using sustainably sourced wood. Once manufactured, the item will be dispatched and delivered shortly thereafter. Products are all inspected thoroughly before being dispatched from our joinery.
More about our Box Sash Windows
The "Box" or "Case" which is sometimes referred to is the casing at the sides (and sometimes top) of a sliding sash window frame. These would traditionally house lead weights, attached to the opening sashes by cords or chains via pulleys in order to balance the weight of the sash and allow it to be left in any position when opened. With modern frames, other methods of balancing the sashes are often used, such as the spring balances which we use in our sash windows.
These modern balances are constructed from two counter-spiralling springs within a tube, arranged in such a way that the overall force exerted by the springs to pull the sash upwards is near-constant for the full range of extension of the spring. This means that the springs effectively "balance" the weight of the opening sash for its full range of movement, as if a counterweight were used, unlike a simple coil spring which would "pull harder" the more it is extended, making it unsuitable for use in sash windows.
The size of casing needed to house the lead weights fitted to traditional box sash windows meant that the windows would usually be fitted into a reveal, i.e. with part of the frameset behind the brickwork of the building. This means that the window would effectively have to intrude into the inside space of a room. Spring balances take up much less space than lead balance weights, and as a result, we can now make windows with much narrower frame components, designed to be fitted into a standard brickwork cavity in much the same way as hinged casement windows.
These thinner frames mean that you can maximise the glass area within a given opening size, letting as much light in as possible. Spring balances and their frames are also generally more cost-effective than lead weights and the large timber frames needed to house them, making them very competitive on price – even competitive with softwood and uPVC windows in many cases. Please contact us for a quotation today!
If you are interested in our window products or would like a free quotation, please fill out our callback request form, or call us on 0843 886 7763.
Our Designers
Windows & Doors UK have experienced designers who can help you with the design and style aspects of your box sash windows. From frame style to woodwork, from ironmongery options through to installation our designers can assist.
CAD drawings are produced outlining the windows dimensions, design and functionality aspects.
Ironmongery Options

Decorative ironmongery for windows can play an important part in the overall look of new timber windows and doors. We source and provide a range of ironmongery options for windows and doors that complement the overall look and feel of the product.
From traditional to victorian, from modern to contemporary styles, you choose the handle style that fits your preference and we'll ensure your windows and doors come supplied.
Replicate Windows
If you are looking to replicate an existing window style for your new hardwood windows then please give us a call on 0843 886 7763 to discuss your replica window requirements.
Some historic windows can (depending on age) be hard to find parts for, or may well be beyond economical repair, at which point, replica windows are ideal to replace with 'a like for like' style with new materials and parts.
Ordering
Windows & Doors UK make ordering a straightforward process. Once you have chosen your window/door product and have agreed the drawings/specifications and design, the product will be scheduled for manufacture. Your products will be delivered by a scheduled date through recorded delivery.
Our Sash Window Range Includes:
Other Window Ranges
Below is our top-level window range, custom windows are also available, call us to discuss.
Strength, Durability & Premium Quality
As an established business, Windows Doors UK (part of the Country Hardwood group) set out to produce premium quality products that combine modern eco-friendly, robust design with exceptional durability + timeless, classic design. We believe every Box Sash Window should excel in quality, aesthetic design & lifetime durability.
Our long-term establishment + 50+ years of combined experience amongst our team are reflected in the sheer quality of our products. Every box sash window, every sash window, french door & casement window leaves the factory after stringent quality control checks and rigorous testing.
Materials
We strive to use the best quality materials sourced with ecology in mind. We use wood sourced from sustainable resources & responsible practices to ensure our ecological footprint is reduced where possible.
From wood supplies to window gaskets – everything we do we aim to reduce our carbon footprint.
The precision manufacturing that goes into our Box Sash Windows means that our windows are very energy efficient, further reducing heat loss, wasted energy, and overall carbon emissions.
Some of the most popular types of wood used include Accoya, ash (American white), ayan, beech, black walnut, cherry, iroko, maple, meranti, oak, sapele, steamed beech and teak.
Box Sash Product Benefits
Excellent Thermal Efficiency with ultra-low U-Values (subject to Glass & Unit Type)
Exceptional Product Durability – Our box sash windows are made to last with a minimum 5-year guarantee
Low Maintenance – long intervals between treatment/paint applications
Heavily Customisable – bespoke sizes up to 3m, custom window bars & ironmongery
Multiple Glazing Options with Single, Double and Triple Glazing Options on Box Sash Window Units
Excellent Acoustic Performance
Twin Gasket System for Weatherproofing